We just got back from a fantastic family vacation at Sea World and I have so many fun things to share! I made adorable whale outfits for the kids and stuffed whales to match. I had left over fabric and a vision for the girls to have little purses to match their outfits. I did a quick Google search and tried to find a pattern or example of a whale purse, but got nothing so I had to figure it out on my own.
I used a whale graphic I found online, enlarged it to the size I wanted and cut out coordinating fabric.
Next, I used iron-on fusible fleece and cut out the whale shape. I ironed it on to the wrong side of the lining. I originally used the fleece on both sides of the lining, but after several failed attempts I decided to only use it on one side.
I sewed everything together, added a zipper to the bottom and turned it all right side out.
This was the hardest part, that little tail gave me such a headache. I had to start over at least twice because the fabric kept ripping when I turned it out.
I added a cute button eye and smile. These cute whales got a little girly touch with a pretty bow.
They aren't perfect, but they are so bright and cheery I love them!
My vision, while a little crazy had a purpose. I didn't want to spend our entire vacation telling our kids "no" every time they asked for something. I wanted them to be able to have fun and take home treasures from our trip, but I wanted to avoid the gimmes. The girls got these cute whale coin purses and Parker got a tool box wallet (hubby thought a whale was a bit much). We gave each of them $10 to spend on our second day at Sea World. They could use it on anything they wanted, but once it was gone no more stuff. Surprisingly this worked really well, we explained it to them, walked them through a gift shop to show them what was inside and had them tuck their wallets away. It wasn't until we were leaving the park and passed the gift shop that they finally wanted to spend their money.
Aubrey picked out a pink sparkly stingray, Piper wanted a dolphin and Parker insisted on the simple plastic turtle. They all had a great time and love their treasures from Sea World.
I'm plan to link up to these great parties: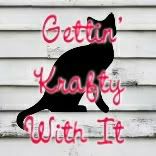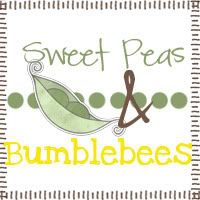 http://todayscreativeblog.net/link-party/