I love finding creative ways to make the holidays feel extra special. Over the years I've learned that it doesn't have to be an over the top production or party. Sometimes it's the simple things that they remember most. Like, baking cookies with mom, or the special holiday glasses.
You may remember that I recently created a set of 4 fun DIY Halloween napkins with my Cricut EasyPress2. My kids had so much fun using these monster themed napkins all month long, and I just couldn't pass up the opportunity to make more. I'm working on creating another fun set of Santa & Friends Holiday Napkins, but thought I share the first DIY tutorial with you today.
I have teamed up with several of my favorite crafty friends for a special Cricut Holiday Event where we are sharing lots of DIY projects, ideas, and inspiration for the upcoming holidays.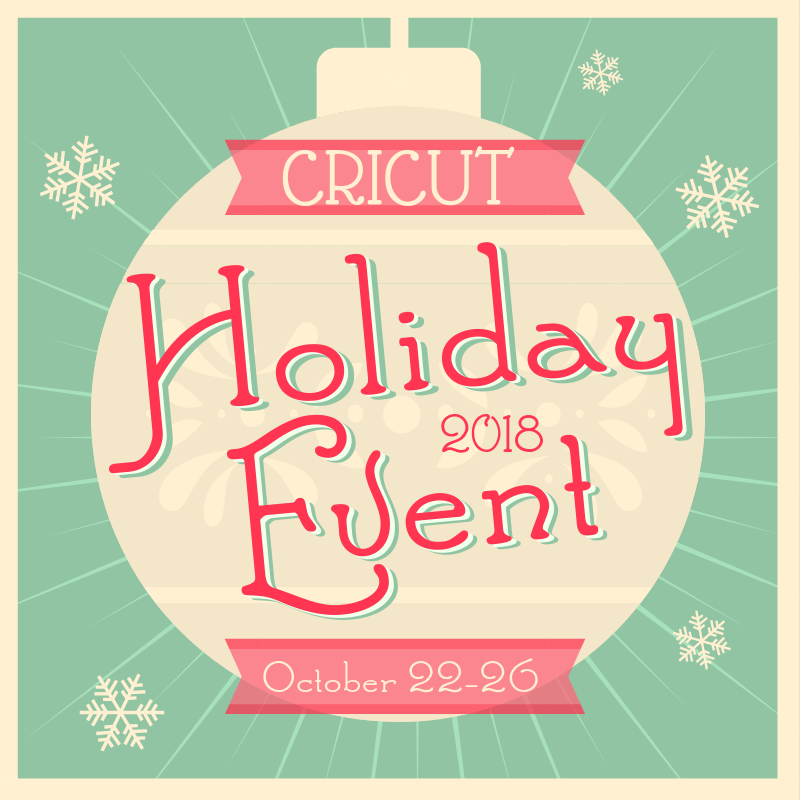 These napkins are super easy to make with your Cricut machine and Cricut EasyPress2. Just follow this simple tutorial and use the free Santa & Friends DIY Holiday Napkins Design File to create your very own set of DIY Snowman Holiday Napkins.
Supplies:
Step 1: Start by opening up the free Santa & Friends DIY Holiday Napkins file in Cricut Design Space.
Step 2: Hide all of the other designs for now and just focus on the snowman. Measure the length and width of your cloth napkins. This is super important because each one may vary and you will want to make sure you adjust the images in Design File to match the size of your napkins.
Step 3: Hide the carrot nose and weld the snowman face and buttons together. Cut out the images in the black iron-on vinyl, don't forget to mirror your image. Next, you can cut out the carrot nose in orange iron-on vinyl. Use the Cricut weeding tool to remove the excess vinyl from the image.
Step 4: Center the design on the napkin and use the 6×7 Cricut EasyPress 2 to iron on the design to your white napkin.
Step 5: Remove the protective cover sheet to reveal your cute snowman.
Step 6: Tie a red ribbon around the middle of the napkin for snowman's scarf.
Now, you are all set for a fun family holiday dinner or a special afterschool treat! I've always believed that it's the little details that make things memorable and these adorable DIY Snowman Holiday Napkins are sure to make your winter celebrations EXTRAORDINARY!
Make sure you check back next week to see how all of the Santa & Friends DIY Holiday Napkins come together. Don't forget to check out the other creative projects, from my friends below, so you can make all of your favorites with your Cricut this holiday season!
Title:
DIY Snowman Holiday Napkins with Cricut EasyPress2
Mentions:
Christmas, Crafts, Cricut, Cricut Design Space, Cricut Maker, DIY, EasyPress, Giggles Galore, Napkin, Snowman, Vinyl
Keywords:
DIY Holiday Napkins
Last Updated:
November 15, 2018