Hi everyone! Julie here from Sprinkled with Paper. I'm super excited to be guest posting with Giggles Galore again! Today I'm sharing with you all a year in review printable designed just for kids!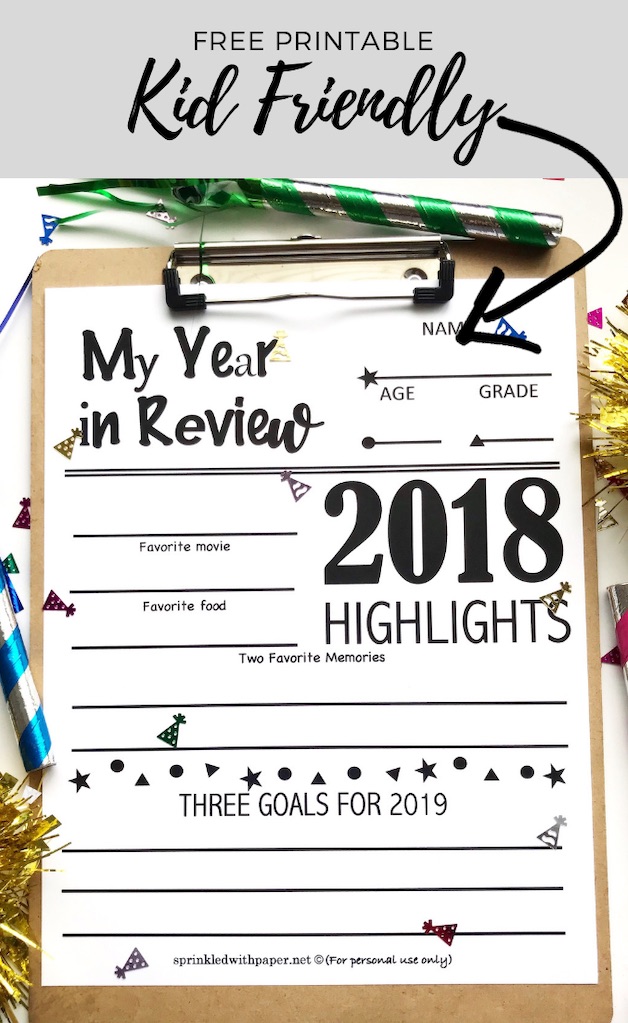 As school winds down and we approach Christmas, it seems like time speeds up. There's so much to do and prepare for. But, when things pick up this time of year, I find myself cherishing the quiet, still moments even more as they become more rare, thinking about the past, and reflecting on another year behind us.
The kids grow so fast, and I become more and more aware of how fleeting those moments with them are when they're young, and how valuable that time truly is!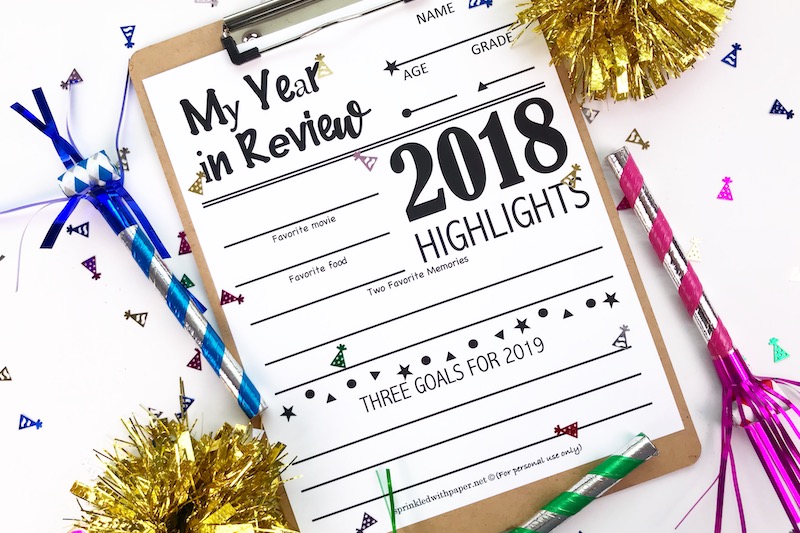 Now that our kids are getting older, I'm encouraging them to take time to reflect on their year as well. The memories (e.g. favorite experience) as well as set goals for the new year (e.g. be able to swim across the pool). I think it's important for children to set goals, as it gives them a sense of purpose and focus while building confidence.
For Jack (4), our youngest, it's often a candid discussion just before bedtime. We reflect on the day, or bring up a memory about how well he did swimming this summer, and how he'll be surfing with dad next year. Sometimes it's letting him know how much his handwriting has improved at preschool, and how hard he's working. For little ones, reinforcing their short-term accomplishments helps to keep them focused on long-term goals.
For Madison (8), the conversation is more in-depth. We discuss her plans for books she'd like to read or projects she wants to work on. Subjects she'd like to learn more about outside of school, or what she'd like to do when she grows up.
I truly treasure these moments with the kids.
This year, I wanted to do something more; I wanted to get their thoughts down on paper so we could look back and appreciate their progress and growth.
Year In Review
To help guide the kids through their reflection and goal setting practice, I decided to create a kid friendly, year in review printable worksheet.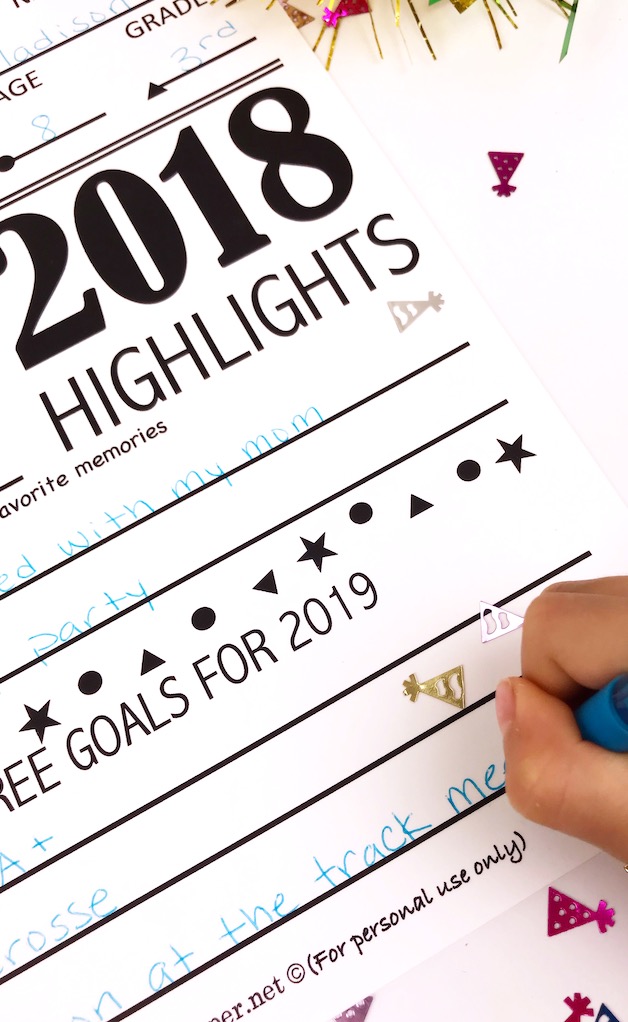 Older children will be able to complete this themselves. They can either share it with their family, or keep it as a personal journal item. The little ones can still participate, but they'll need a parent or older sibling to interview them and help fill out the worksheet.
The worksheet includes several sections:
Title: A place for their name, age and grade.
Highlights: A place to list favorite movies, food and memories. There is also an extra line to add an additional favorite that is not listed.
Goals: Three goals for next year. Parents, remember to follow the same "SMART" rules you use when making the kids' goals. Goals should be:

Specific
Measurable
Achievable
Relevant
Time-bound
An example of one of Madison's "SMART" goals is that she would like the read the entire series of books from The Chronicals of Narnia before school gets out next June.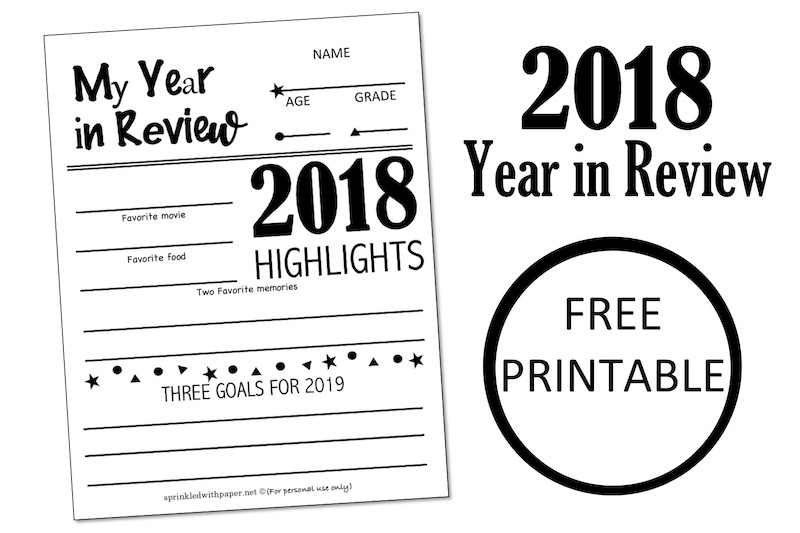 If you would like to download a copy of the year in review printable, just click here.
I hope you enjoy my printable. I share designs like these as well as crafting and Cricut tutorials on my website: www.sprinkledwithpaper.net.